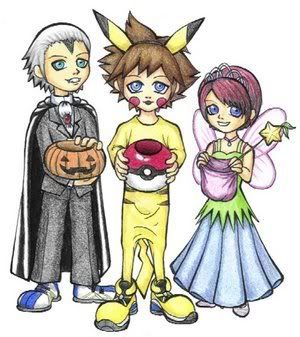 Kids all around the country wil be going door to door in a couple weeks collecting their favorite sugar infused treats from random neighbors that they have never met. Just like we all did when we were young and driven by our basic instint to be superheroes and eat lots and lots of candy.
Each house we would watch as the stranger put a delicious treat into our bag or bucket, carefully selecting the piece that you would eat first when you got home. Then we would get to "that" house. The people that lived there were a little weird and you hardly ever saw them wandering around. They were either the old couple or the couple with no kids.
You approach with your usual greeting "trick or treat!" and the door would open. You glance quickly at the bowl they held in there hands to see which awesome sugary treat they were about to unload on you, when you see....raisins...or small plastic toys...or a home made treat of some sort that you knew mom or dad was going to throw away as soon as they saw it.
In my case, this person lived right next to me and they would always give me old or foreign coins from weird places. They got lucky because I'm weird and actually thought they were cool coins! But I always knew that every kid that went there was horribly disappointed and if they were to come across any eggs that night we all knew which house they would choose first to break them on.
What weird item did you get while trick or treating? Did you have that neighbor that just didn't get that kids only want candy? Tell us all about it in the comments!