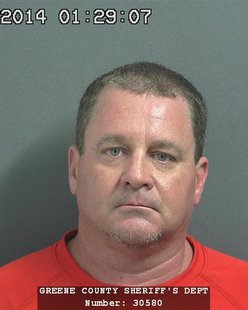 More information on a Labor Day shooting is being released.
Police say that Doug Lambermont shot and killed Derek Fulford at a home in Jasonville.
According to the probable cause affidavit, most of the witnesses agreed that there was a confrontation between the two.
Lambermont told police that he tried to leave the residence but Fulford followed him and was coming at him when he shot Fulford four times.
Other witnesses claim that Lambermont was not being threatened.
Autopsy results say that of the four shots, one hit Fulford in the head and another hit him in the heart.
Lambermont is being held on a preliminary charge of murder.