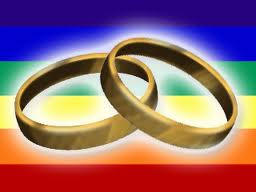 A U.S. appeals court ruled Thursday that same-sex marriage bans in Wisconsin and Indiana violate the U.S. Constitution.
The unanimous decision by the three-judge panel of the U.S. 7th Circuit Court of Appeals sharply criticized the reasons both states gave for the bans, which included that same sex couples can't have children.
In court filings, attorneys representing Wisconsin and Indiana argued that nothing in the U.S. Constitution prevented them from implementing and enforcing the bans.
Gay-marriage advocates said they violated equal protection guarantees.
Wisconsin Attorney General J.B Van Hollen said he would appeal the ruling to the U.S. Supreme Court.
A constitutional amendment approved in 2006 by voters banned gay marriage in Wisconsin, while state law prohibited it in Indiana.
Neither state recognized same-sex marriages performed in others states.