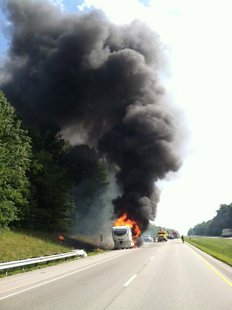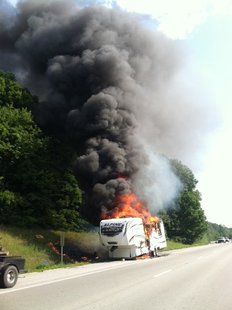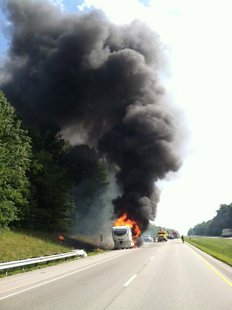 A camper fire around 10:30 Thursday morning tied up traffic on I-70 for nearly three hours.
It happened in the westbound lanes near the 31 mile marker.
Indiana State Police say that 35 year old Michael Hall of Kingston, Oklahoma was alerted by a passing motorist that there was smoke coming from his camper-trailer.
Hall and an ISP trooper removed the propane tanks and other items from the trailer.
Some small amounts of small caliber ammunition exploded because of the intense heat.