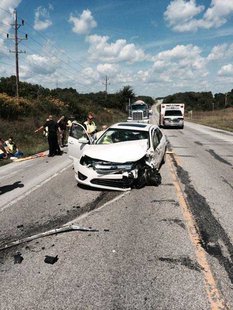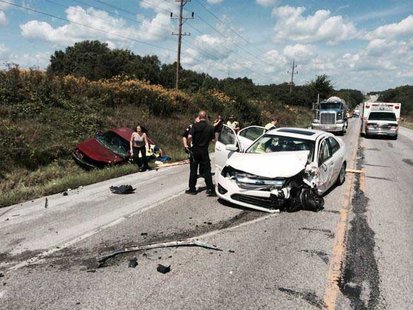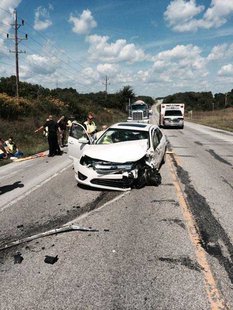 Two people were injured in a head-on collision on US 231 just north of highway 40 in Putnam County Wednesday afternoon.
State Police say that a northbound car sideswiped a southbound semi truck.
The car lost control and hit another southbound car.
Two medical helicopters were called to the area and landed nearby.