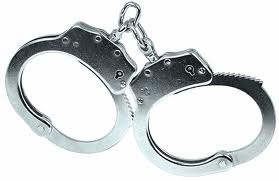 Police in Clark County have arrested two people after three burglaries.
These residential burglaries happened near the state line over the past several weeks.
Clark County authorities say that the Terre Haute Police Department, Vigo County Sheriff's Office, US Marshals Service Task Force and the Clark and Vigo County Prosecutors offices were all involved in solving these cases.
Along with making residential burglary arrests, the suspects were also charged in Indiana for possession of stolen property, possession of weapons by a felon and probation violations.