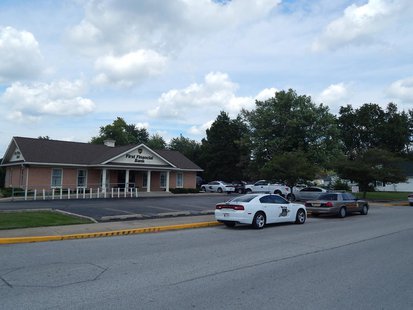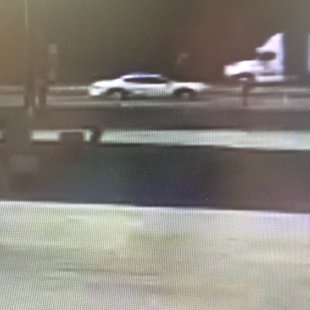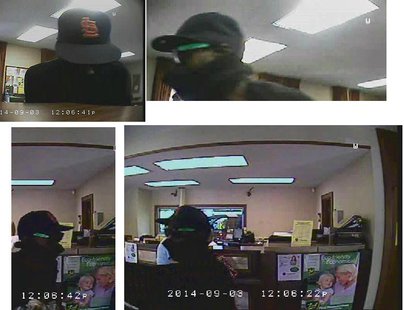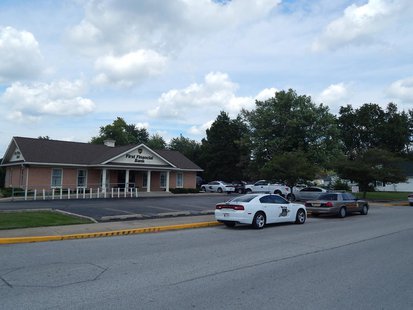 Just after noon Wednesday the First Financial Bank on US41 in Farmersburg, was held-up by an armed robber.
Police say that a black male entered the bank, approached the tellers, displayed a dark colored semi-automatic handgun, and demanded money.
The suspect then fled northbound on foot from the bank.
Investigators believe he then entered a white passenger car parked approximately 150 yards northeast of the bank in a residential neighborhood.
State police believe he then fled northbound on US 41 from Farmersburg. The suspect is believed to be a black male, 5-06 to 5-07, thin build, wearing a dark hat with red STL letters, dark mask, green sunglasses, dark sweater type shirt, dark pants, and white gloves.
The suspect vehicle is believed to be a white Chrysler car with substantial damage to passenger side. Vigo County Sheriff's Deputy Khris Morris and his K-9 "Blitz" was able to track the suspect northeast of the bank through yards to where investigators believe the suspect vehicle was parked were able to recovered several pieces of evidence believed to be from the robbery. The bank employees and two customers were inside the bank at the time of the robbery.
They were shaken, but no injuries were reported.
If you know anything contact police.