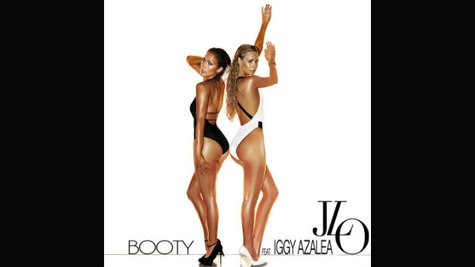 If, after watching the videos for "Shake It Off, "Anaconda" and "All About That Bass," and tuning into this year's MTV VMAs, you still haven't gotten enough footage of people shaking their butts, you'll love the new teaser video for Jennifer Lopez and Iggy Azalea 's remix of J-Lo's song "Booty."
In the brief clip, we see quick cuts of Jen and Iggy wearing skimpy outfits that display their derrieres, as some sort of clear liquid pours on them, and they sweat and writhe together. "Throw up your hands if you love a big booty," sings J-Lo, followed by a close-up shot of someone's butt -- either J-Lo's or Iggys -- encased in a bodysuit and fishnets.
The original version of "Booty" is featured on J-Lo's current album A.K.A. The full "Booty" remix video arrives Tuesday.
Follow --ABCNewsRadio
Copyright 2014 ABC News Radio