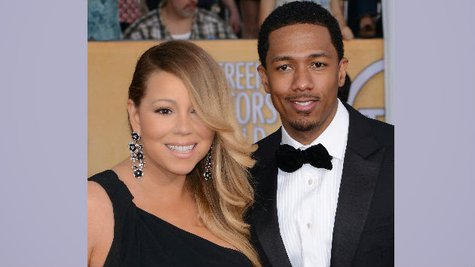 If Mariah Carey 's estranged husband, Nick Cannon , says he's bothered by stories in the media about the couple's marriage, he's not going to be pleased with the latest one from E! News that claims the singer has begun divorce proceedings. A source tells E!, "Mariah has started the divorce process. She's getting all her ducks in a row."

The source claims Nick recently asked Mariah "if she wanted to bring in a marriage counselor" to help them sort out their issues, but the singer is still dismayed that he made public comments about their troubled relationship. Nick told The Insider that he and Mariah were living apart.

The source tells E! Mariah "won't be caught off-guard again."
"She was devastated when he spoke out about their issues. She's started the proceedings to make sure the ball is in her court from now on," the source adds.
Cannon took to Twitter Wednesday to comment on the media's "evil" stories about his marital situation. "During this challenging time for me and my family it saddens me that the media can be such evil bottom feeders," he writes in a lengthy series of posts. "Because my family & I haven't been forthcoming with personal information, people are quick to paint negative pictures and spread rumors. For the record I NEVER have, nor will I make a statement regarding my marriage."
He continues, "So whatever your favorite gossip outlet is reporting has been created within their own imagination. At this difficult time I would ask all civilized people to please respect my family and this process."
Stay tuned.