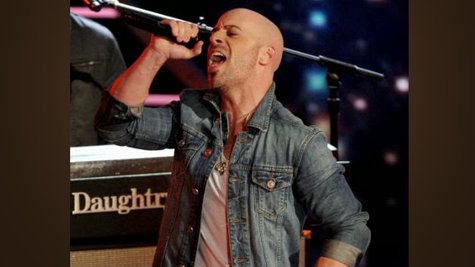 Chris Daughtry got his start on one Fox reality show, so maybe it's not surprising that he's been tapped to record the theme song for another one.
According to The Hollywood Reporter, Chris has been tapped to sing the theme for the new Fox reality show Utopia , which takes 15 people from different walks of life and challenges them to create a new society while the cameras roll. Chris tells The Hollywood Reporter that the producers reached out to him to record the theme, and you'll hear the results when the show premieres this Sunday night.
"I've never seen a show like this," he says of Utopia. "It's really cool...people are basically thrown to the wolves with no rules and no resources and no leader, and it is going to be interesting to see who the natural leader is."
The song was produced by Howard Benson , who worked on three of Daughtry's albums. "I wanted to make it more of a rock/pop kind of sound," explains Chris. "In a way, [I wanted to] make it somewhat conducive to what our latest album is as well, so it kinda blends in the direction that we're already in."
Follow @ABCNewsRadio
Copyright 2014 ABC News Radio