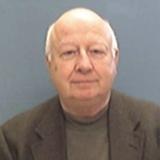 The last refund checks to payback investors some of the money lost in a religious Ponzi scheme are ready to be mailed.
About $2 million in repayments is expected to be mailed by Sept. 15 to investors in Alanar.
The Sullivan, Indiana brokerage owned by Vaughn Reeves Sr. and his sons, scammed investors into buying bonds to help churches that also were scammed. Law enforcement managed to recover nearly $60 million stolen from more than 6,000 investors.
Investors are in most cases getting back about half of their money.
The fraud was discovered in 2005.
Vaughn Reeves Sr. will not be elegible for release from prison until 2035.