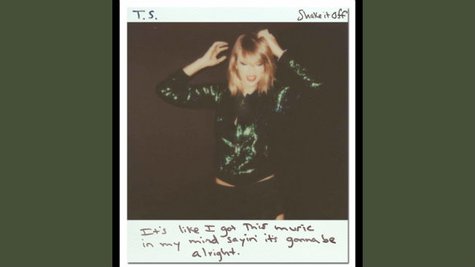 No one has managed to shake Taylor Swift off the top spot on the Billboard Hot 100 yet.
Taylor's new single "Shake It Off" remains on top for a second week, and the track also tops the Digital Songs chart for a second week, with 355,000 downloads sold, according to Nielsen SoundScan. Taylor posted a screen shot of someone on her team texting her the news, and her reply, which was a string of jumbled letters. She captioned the shot, "When you're so excited, all reason and grammar goes out the window."
Elsewhere on the chart, Meghan Trainor 's "All About that Bass" jumps back to #3, while Nicki Minaj 's " Anaconda" slithers down to #3 from its #2 position. But Nicki actually has two songs in the top 5, because her collabo with Ariana Grande and Jessie J, "Bang Bang," has now jumped to #4, likely due to the three women's performance of it on the MTV VMAs last month. Sam Smith 's "Stay with Me" rounds out the top 5.
Follow --ABCNewsRadio Copyright 2014 ABC News Radio