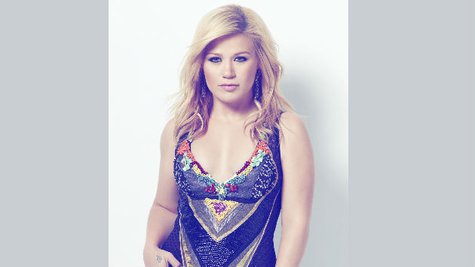 Kelly Clarkson 's a new mom, so she probably won't have time to attend a lot of football games this season. Still, the singer's a big football fan, which is why she's getting involved in a fantasy football league...and it's all for charity.
"Hey y'all I'm playing fantasy football for the first time ever to raise money for [St. Jude Children's Research Hospital]. I challenge you to play me!" Kelly tweeted . She's teamed with a company called Fantasy Fundraising for the project, and depending on how much money you want to donate, you can play a little or a lot.
If you donate 20 bucks, you can play in Kelly's league for any given week. The fan with the highest score at the end of the week will win cool autographed goodies. If you pony up 150 bucks, you can play in Kelly's league all season long, and choose a new team each week to add to your score. The winning player of the season will win two backstage passes and a meet-and-greet at a future Kelly show, plus autographed gear and a prize to be named later.
Finally, for 250 bucks, you can play in Kelly's league for one week, and then join the league of any other celebrity on the site each week for the rest of the season. There are prizes each week for that one. Other celebrities who involved include former NFL star Warren Moon , actress Tiffani Thiessen and NBA star Mike Conley .
Kelly writes on the site , "I am excited to be a part of FantasyFundraising.com because not only do I love football (and competition of any sort!), but I get really excited about new and creative ways to raise money for charities I love, like St. Jude Children's Research Hospital."
"St. Jude is only 3 hours from where I live, but people travel from all over the world to receive the best children's cancer treatment there is," she adds. "And the best part is no family pays St. Jude for anything!"
Follow --ABCNewsRadio
Copyright 2014 ABC News Radio