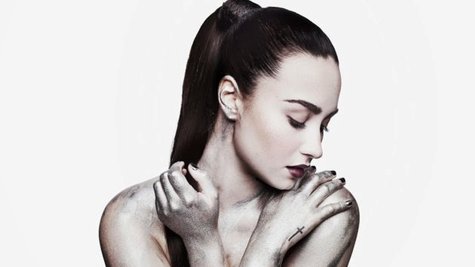 Demi Lovato looks great in her makeup-free selfies, and now we know why: she's really into skin care. So much so, in fact, that she's just launched her very own skin care line, Devonne by Demi.
"Ever since I was a young girl, I have always been about skincare for some reason," she told People magazine, adding, "When you take time to do things for yourself like care for your skin, you feel the most confident...I can guarantee that if you take care of your skin and use products that work, you'll find that confidence."
The line's newly launched website spotlights the three products that make up the line: a hydrating protection mist, a deep facial cleanser and a moisturizing primer. All of them are made with great-smelling ingredients like lavender, peppermint and chamomile. Available starting in December, the starter kit costs $29.99 for a monthly subscription, and the proceeds will go to Demi's charitable organization, the Lovato Treatment Scholarship, which supports recovery programs for young women.
Demi says her favorite out of the three right now is the moisturizing primer. "It's so hydrating and smells incredible," she says.
Follow --ABCNewsRadio
Copyright 2014 ABC News Radio