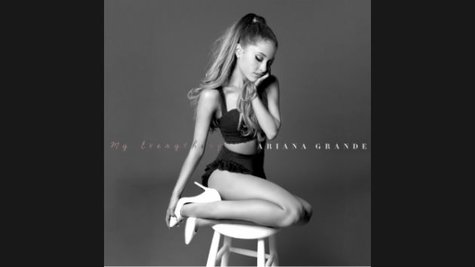 Given that it features three top-10 hits, it's no wonder Ariana Grande 's new album, My Everything , has debuted at #1 on the Billboard a lbum chart. But what's more impressive is the fact Ariana can now boast that she's racked up two number-one albums in less than a year.
Ariana's previous album, Yours Truly, debuted at #1 a week after it was released on September 2, 2013. She's the first woman since Britain's Got Talent winner Susan Boyle to have her first two albums debut at #1.
Ariana is now one of only three women in the SoundScan era, which dates back to 1991, who have scored two #1 albums in the same year. In addition to Susan Boyle, LeAnn Rimes also accomplished that feat, back in 1997.
Reacting to the news, Ariana tweeted to her fans, "No words!! thank you so much. so much love & appreciation. Kinda unbelievable & really does mean so much...thank you X a billion...love u. so grateful."
My Everything sold 169,000 copies in its first week, according to Nielsen SoundScan. That's the second-largest sales week for a female pop artist this year, following the debut of Lana Del Rey 's Ultraviolence, which sold 182,000 copies.