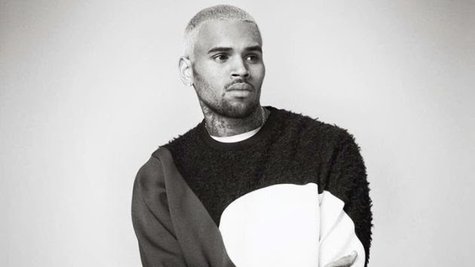 Chris Brown pleaded guilty to misdemeanor assault Tuesday morning Washington, D.C. superior court, according to the Washington Post , which says the singer was sentenced to time served.
The time served is the four months Chris spent in a California jail earlier this year when it was ruled his involvement in the D.C. incident violated the terms of his probation for assaulting then-girlfriend Rihanna in 2009.
Brown would have faced up to six months in jail and a $1,000 fine had he been convicted at trial.
The plea concludes the nearly 11-month-old case that began last October, when Brown, 25, and his bodyguard, Christopher Hollosy , were accused of assaulting a man outside of a Washington, D.C. hotel when he tried to take Brown's picture. Hollosy was found guilty of assault last April, and will be sentenced in November. Brown's trial was delayed in part because Hollosy refused to testify in Brown's trial out of concern doing so would adversely effect his chances to appeal his own conviction.
Prosecutors offered a plea deal to Brown in January and June, both of which Brown rejected. Brown and Hollosy are also looking at a $1.5 million dollar civil suit filed by their victim, the Washington Post reports.