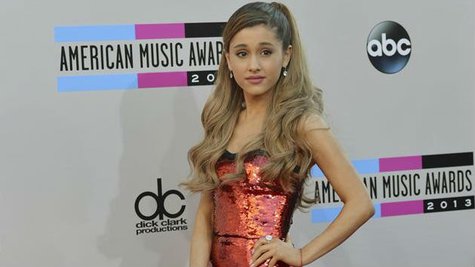 A spokesperson for Ariana Grande has already denounced as "completely fake" the alleged nude photos of the singer that have popped up online, but now Ariana herself has taken to Twitter to explain why they couldn't possibly be her.
"to every1 going on about my "nudes" and my [meet and greet] prices neither are real!" she tweeted. "My lil a** is a lot cuter than that lmao & tour details r comin soon."
She adds, "but forreal tho whoever thought those were actually me...... love u but I'm praying for u."
The alleged nude shots were part of a massive leak of revealing celebrity photos that an unknown hacker perv was able to access through an alleged iCloud security leak. Jennifer Lawrence , Kate Upton , Becca Tobin and Mary Elizabeth Winstead have already confirmed that the photos purporting to show them in the nude are real, while others, like Victoria Justice and gymnast McKayla Maroney , have denounced theirs as fake.
Follow --ABCNewsRadio Copyright 2014 ABC News Radio