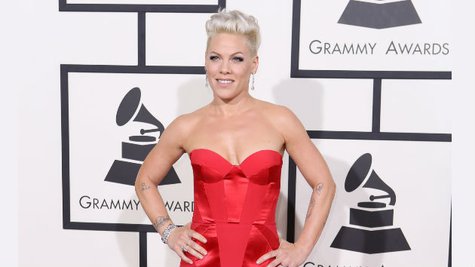 Pink is swelling with pride after her husband, Carey Hart , was inducted into the Southern Nevada Sports Hall of Fame on Friday, in honor of his career as a freestyle motocross athlete.
Prior to the ceremony, Pink jumped on Twitter to gush about her hubby, who's a native of Las Vegas. She wrote , "I'm so damn proud of my husband. He is being inducted into the Sports Hall Of Fame [Friday] - and I can't think of anyone who deserves it more."
She continued , "These guys give their bodies-their bones, their sweat, their tears, their blood. Every time they go to work they risk everything. Reminds me of my family a bit."
Pink and Carey have been married since 2006, although they were separated for a time. They have a two-year-old daughter, Willow .
Follow @ABCNewsRadio
Copyright 2014 ABC News Radio