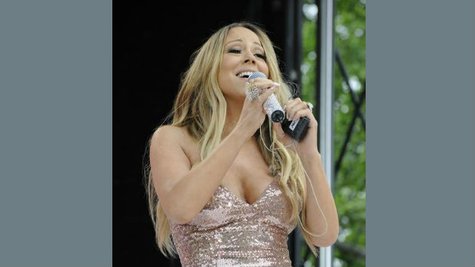 Mariah Carey may be a diva, but she's not above riding the subway. After attending a gala for the Fresh Air Fund in New York City on Thursday night, she decided to take what she calls a "joyride" on a subway train.
Mariah posted photos on Twitter and Instagram , as well as videos on Vine, of her journey on the 1 train. She was undoubtedly one of the more glamorous passengers: she was wearing a sparkling blue dress with a plunging neckline, along with sunglasses.
In one of the Vine clips, taken before her ride, she jokes, "I figured since I'm underdressed, we might as well take the subway."
She also chronicled her experience taking a cab on Vine, too.
Follow @ABCNewsRadio Copyright 2014 ABC News Radio