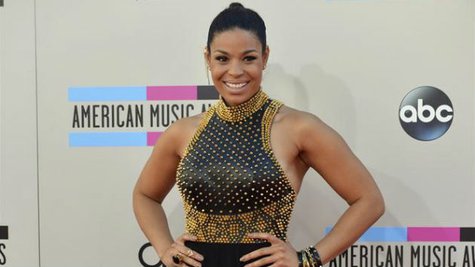 What were you doing back in May of 2009? Jordin Sparks was releasing her hit single, "Battlefield," the title track of her second album, which came out that July. As her fans are no doubt aware, she hasn't released an album since -- but she aims to change that this year.
"Five years, right? It went by so fast," Jordin tells ABC News Radio about the length of time it's been since she put out that single, which was co-written and produced by Ryan Tedder . Since then, of course, Jordin hasn't just been sitting around: she's launched an acting career. "I've been able to do Sparkle and [ The Inevitable Defeat of ] Mister & Pete and I've got Left Behind coming out later this year with Nicolas Cage ," she says of her movies. "And it's been so fun to be able do it 'cause I love all things creative."
But the former American Idol champ hasn't given up on her music career -- not by a long shot. "Music: not on the back burner!" she insists to ABC News Radio. The delay, she says, is not due to her, but to the realities of the music business.
"I have been trying so hard to get some music out!" she laughs. "And sometimes it's not as easy as 'Let's put an album out.' Like, it just doesn't work that way. And sometimes I think my fans assume that, and it gets pretty frustrating 'cause it doesn't happen like that."
However, Jordin says she's hopeful that her patient fans will finally get a new album later this year.
"I just had a really amazing meeting with the label and everything and I'm pretty sure we're good to go," she reveals to ABC News Radio. "So, I'm gonna get back in the studio, record the last couple of songs, 'cause we got a whole bunch recorded already, and then, I want [a] single at the end of summer, [and then a] fall [album] release."
By the way, Jordin didn't attend the American Idol finale last week, but it wasn't because she didn't want to: she told ABC News Radio that it coincided with her brother's birthday.
Follow @ABCNewsRadio Copyright 2014 ABC News Radio