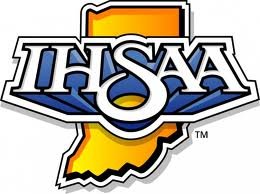 Scores
Softball Sectionals
Class 3A @ Brown Co.
West Vigo rallies past Owen Valley 4-3
West Vigo will face Edgewood in the championship game tonight.
Class 2A @ Sullivan
North Central defeats Linton to capture the Sectional title 4-1.
Class 1A @ Rockville
North Vermillion falls 10-1 to Covington in the championship game.
HS Baseball Sectionals
Class 3A @ Owen Valley (Saturday)
Game 1: West Vigo takes on Northview
Game 2: Brown Co. faces Edgewood
Class 2A @ South Vermillion
Game 1: South Vermillion plays Fountain Central
Game 2: Southmont takes on Clinton Central
Class 2A @ Linton
Game 1: Linton faces Eastern Greene
Game 2: North Knox battles Sullivan
Class 1A @ Rockville (Saturday)
Game 1: Rockville will host Covington
Game 2: Turkey Run faces North Vermillion
Class 1A @ Shakamak
Shakamak defeats Union 12-4 as Union plays their final Athletic contest.
Tonight it will be the host Lakers taking on Clay City in Game 1
Game 2: Eminence faces WRV