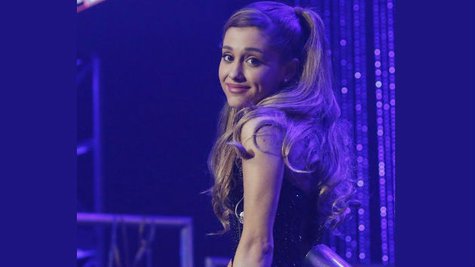 Ariana Grande 's "Problem" has been a huge hit for a month now. On Friday afternoon, she finally released the music video for it.
In the clip, Ariana wears a sparkling black dress as she sings in front of a team of dancers, including several men whose chests are at least partially exposed. Everyone is wearing black-and-white clothing, and there's a black-and-white spiral behind them.
Her collaborator on the song, Iggy Azalea , appears in the clip, too. She raps in front of a psychedelic background.
"Problem" is current #2 on the Billboard Hot 100 chart.
Follow @ABCNewsRadio Copyright 2014 ABC News Radio