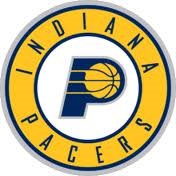 With the Pacers' season on the line, Paul George played an All-Star as he scored 31 of his 37 points in the second half as the Pacers picked up a 93-90 victory over the Miami Heat in Game 5 of the Eastern Conference Finals.
The Pacers did get some help as LeBron James played only 23 mins and scored 7 points as the former MVP battled foul trouble though out the game.
George led all scorers with 37 points, six rebounds, and six steals. West added 19 points and nine rebounds. Roy Hibbert had a double-double with 10 points and 13 rebounds. Lance Stephenson added 12.
Indiana will head back to Miami for Game 6 on Friday at 8:30pm