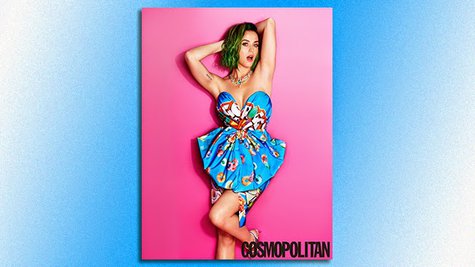 Katy Perry will grace the cover of the July issue of Cosmopolitan . That's every cover -- in the U.S. and elsewhere in the world.
Cosmopolitan has announced Katy will appear on the cover of all 62 global editions of its magazine. She's the first celebrity to earn that honor.
Katy was interviewed by comedienne and late-night host Chelsea Handler for the issue, inside which Cosmo promises Katy opens up about her ex, John Mayer , among other things. Chelsea is quoted as saying to Katy, "You were married to [ Russell Brand ]. Then you broke up and started dating John Mayer. These are two men that most people would say, 'If you're not going to date two people in this world, it should be these two.'"
So far, the only quote from Katy that's been made available is this one, to the magazine's readers: "If you're secretly reading this mag and not really allowed to, don't worry, I did it too."
The July issue featuring Katy hits newsstands Tuesday.
Follow @ABCNewsRadio Copyright 2014 ABC News Radio