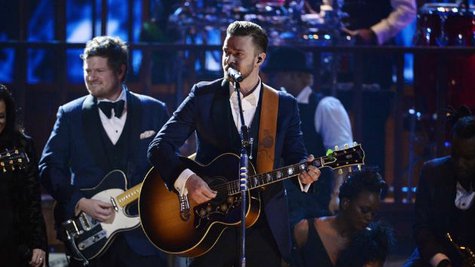 While in Israel to perform in concert this week, Justin Timberlake visited the Western Wall, a Jewish holy site in Jerusalem.
He posted on Instagram a picture of himself, with his back to the camera and his hands pressed against the Western Wall. He wrote, "The Holy Land... What an experience. I will never forget this day. #Israel."
Justin's use of the Israel hashtag resulted in some comments that reflect the tension in the region. For example, one person wrote, "Correction: you are in Palestine not israel #disappointed."
Justin held a concert in Tel Aviv on Wednesday. He's set to perform in Morocco in Friday.
Follow @ABCNewsRadio
Copyright 2014 ABC News Radio