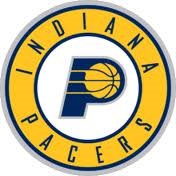 The Pacers find themselves down 3-1 after dropping Game 4 in Miami 102-90. LeBron James had 32 points, 10 rebounds and five assists and Bosh added 25 points on 7-of-12 shooting as they combined for more than half of Miami's offense.
Paul George led Indiana with 23 points on 8-of-16 from the field, including 3-of-9 from 3-point range. David West added 20 points on 9-of-18 shooting. Overall, Indiana out-shot Miami 49 percent to 46 percent, but the points off turnovers tell the story: the Heat had 20 off of Pacers miscues, and the Pacers had six.
With the Pacers now trailing the best-of-seven series three games to one, the series returns to Bankers Life Fieldhouse in Indianapolis for Game 5 on Wednesday night.