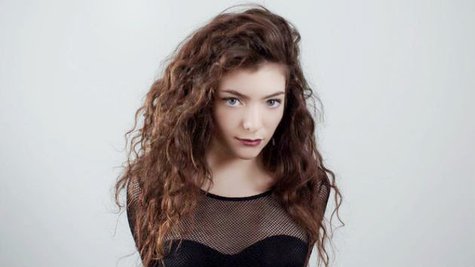 Lorde has been very outspoken about the fact that she's not perfect when it comes to her looks and her skin, because she thinks it's an important message for her fans. But in addition, the singer admits, she'd "just be so bored" if she attempted to look beautiful 24/7.
Speaking to Vogue magazine , Lorde explains, "I think for me to look superhuman would be an insane amount of effort and I would just be so bored. Even trying to get a little bit presentable takes a lot of time." She notes that until recently, she was a high school student, so, she says, "I know what it's like to be surrounded by real faces."
"I've always had pretty bad acne," she tells the magazine. "Coming into the music industry where everyone is very beautiful, it's easy to think that that is the norm, but it isn't at all. I wanted to make it known to my peers, the girls I go to school with and young women who are listening to my music, that you can have flaws and things aren't perfect all the time."
That being said, Lorde did just launch a makeup line with MAC, so she does spend some time and energy putting on lipstick, eyeliner and concealer, as she tells Vogue . As for her famous hair, she says it took about an hour for a stylist to straighten it for the Billboard Music Awards, but her long curly look is something she's not getting rid of anytime soon.
"I've never had a little pixie cut, so I've been growing this for a really long time. It's very much a part of my vibe and my sense of physicality and movement," she told Style.com . "It's definitely a part of me. I love that it can be that much of an identity. It's also a good safety blanket; I definitely hide behind it sometimes." The one drawback? "It gets really matted if I don't wash it for a while."
Follow @ABCNewsRadio

Copyright 2014 ABC News Radio