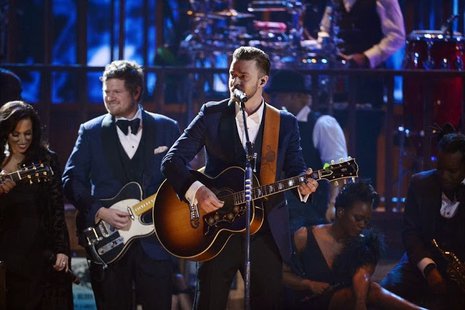 Two sisters in Memphis, Tennessee, have a special request for Justin Timberlake : purchase a building in the downtown section of the city that's in danger of being torn down.
The building in question is the Tennessee Brewery, which hasn't actually housed a brewery in decades. It currently serves as a location for a beer garden, but unless someone makes a bid to purchase the building -- which is listed on the National Register of Historic Places -- in the near future, it will be demolished at the end of the summer.
In an open letter posted on their website , Kristen and Lindsey Archer write to Justin, a native of Memphis, "Remember what you did in 2006? Nobody saw it coming. Nobody thought it was possible. But you. Man, you did it. You freakin' brought sexy back. Well, you know what? In 2014, you're going to #bringbreweryback. You can even write a song about it if you want."
The post is filled with humorous GIF images of Justin, with fake captions regarding the brewery.
Justin has yet to respond to the letter. It seemed his focus on Thursday was on his plans for his next music video, for "Not a Bad Thing." He wrote in Instagram to his fans, "Want to be in my next video? Share your #NotABadLoveStory with me. I'll pick my favorites to be featured!"
Follow @ABCNewsRadio
Copyright 2014 ABC News Radio