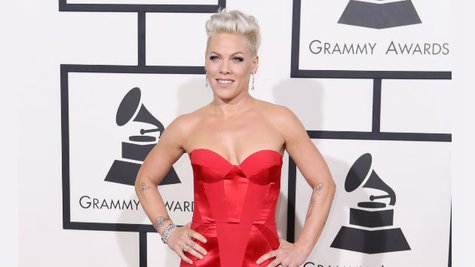 Not long ago, rumors were flying that Pink was pregnant with her second child. At the time, her husband laughed off the rumors with a crude joke on Twitter. Now, Pink's having some fun with the rumors as well.
"I love that every time I find a box of Girl Scout cookies I'm pregnant. Guilty: I'm having a thin mint:)," she tweeted early on Friday morning. You can read Pink's comment to mean either that she's giving birth to a Thin Mint, or that she's eating a Thin Mint, meaning that maybe she is pregnant after all.
We'll have to go on guessing: when asked for confirmation, Pink's record label rep told ABC News Radio, "We don't comment on our artists' personal lives."
Pink of course already has a daughter, Willow , who was born in June of 2011. The singer has said in a number of interviews that she wants to have lots of children. Since she's just completed a massive world tour, it may be an ideal time for Pink to expand her family.
Follow @ABCNewsRadio Copyright 2014 ABC News Radio