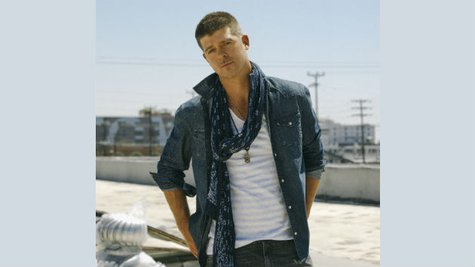 It hasn't even been a year since he released his hit album Blurred Lines , but Robin Thicke is coming back with new music.
The singer just announced that he'll release a brand-new disc on July 1. Unlike Blurred Lines , the new album, which will be his seventh release, was written and produced solely by Robin. Over the past week, he's performed the first single, " Get Her Back " -- inspired by his estrangement from his wife, Paula Patton -- on the Billboard Music Awards, and on the finale of The Voice .
More details about the disc are promised soon.
The success of Blurred Lines will be a tough act for Robin to follow. It debuted at #1 when it was released last July, and of course, the title track spent an impressive 12 weeks at #1. It also won him four Billboard Music Awards last Sunday.
Follow @ABCNewsRadio
Copyright 2014 ABC News Radio