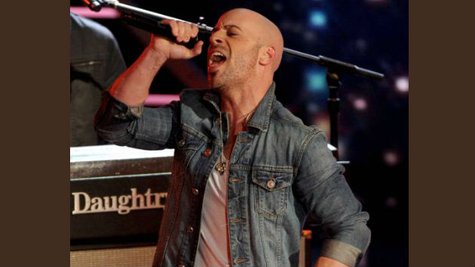 Daughtry has a hard time hanging on to drummers. The band's current one, Robin Diaz , has left the group.
In a Facebook posting , the band announces, "It is with great disappointment we announce that Daughtry and Robin Diaz are parting ways. In the midst of a scheduling conflict, Robin chose to pursue other interests over his obligations to the band. Even so, we did great work together over the last 4 years and we wish him all the best in his endeavors."
In a Twitter posting linking to the Facebook message, Chris Daughtry wrote , "Sad day for Daughtry and Daughtry fans."
Daughtry's original drummer, Joey Barnes , left in 2010. Robin Diaz replaced him. Daughtry is scheduled to kick off a tour with The Goo Goo Dolls in June 12.
Follow @ABCNewsRadio
Copyright 2014 ABC News Radio