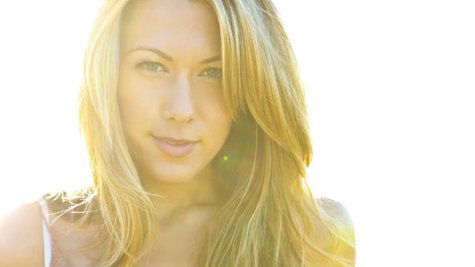 Hey, want the world to see what you look like without makeup? Then head on over to Colbie Caillat 's website and find out how you can participate in her new lyric video.
"I'm making a lyric video for a forthcoming song of mine called 'Try,' which discusses the great lengths at which we all go to, to 'try' to fit in - when in reality what's important is that we learn to embrace ourselves, as we are, flaws and all," Colbie says in a message on the site . "I want to fill the lyric video with REAL pictures of people - bare bones, au naturale, imperfections and all - myself included."
"Women have been going through this daily struggle of covering up what we really look like for too many years now, with makeup, Photoshop, or feeling the need to wear less clothing to be sexy... God forbid we look normal and human ;)," she continues.
Colbie wants her fans to submit selfies without any makeup or any kind of adornment. "If you are up for it, it would be so wonderful!" she writes. "You can smile or make a silly face. And you can submit multiple photos if you'd like! This is supposed to be a liberating, freeing movement. You will not be alone in this. I hope you will be a part of this with me!"
Colbie has posted her own makeup-free selfie to get you started. No word on when the song -- or the video -- will be released. The singer is also expected to put out a brand-new album at some point this year.
Follow @ABCNewsRadio
Copyright 2014 ABC News Radio