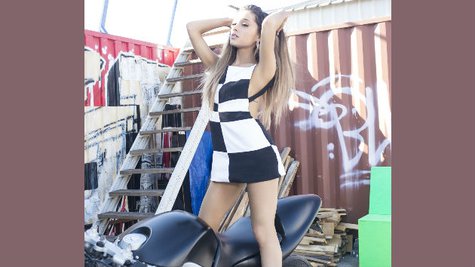 One of the reasons that Ariana Grande has as many fans of her music as she does is because they're fans of her TV shows as well. But the star of Nickelodeon's Victorious and Sam & Cat now says that she didn't really enjoy her time in front of the camera at all.
"I hate acting," she tells Rolling Stone magazine. "It's fun, but music has always been first and foremost with me."
Another thing Ariana isn't big on: her first foray into music. She positively loathes her debut single, "Put Your Hearts Up," telling Rolling Stone , "It was geared toward kids and felt so inauthentic and fake. That was the worst moment of my life."
"For the video, they gave me a bad spray tan and put me in a princess dress and had me frolic around the street. The whole thing was straight out of hell," she continues. "I still have nightmares about it, and I made them hide it on my Vevo page."
Ariana feels much more positive about the music she's been making lately, including current smash, "Problem," which is the lead single from her sophomore disc, due later this year. When it was released at the end of April, the track sold a record number of downloads, and reached #1 on iTunes in 37 minutes. It's still #1 on Billboard's Digital Songs chart. Not long ago, she tweeted to her fans, "So blown away thank you so much for your support my loves."
Follow @ABCNewsRadio
Copyright 2014 ABC News Radio