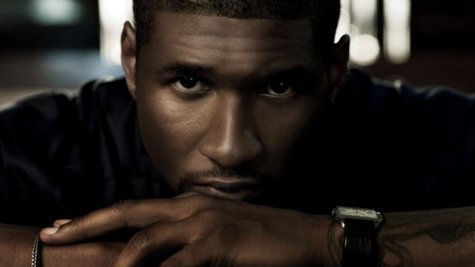 After premiering his new club-anthem "Good Kisser," Usher is working hard on completing his upcoming album, due out later this year. The crooner is spilling new details on what fans should expect of his highly anticipated project.
"I try to make the conversation between men and women easier with my records," the singer said in an interview with Billboard .
Usher adds that he hopes the disc will resonate with his fans. "I really just want to connect to my fanbase: the ladies," he explains. "I think Drake said it best: 'I could give a damn what them haters say as long as my bitches love me.'"
The singer revealed that his lead offering sets the tone for his eighth studio effort. "It bridges current urban culture and what's classic for me," he says. "And R&B is classic for me. Artists are going after real instrumentation as opposed to electronic, synthesized music."
He says although he has his eyes on his female fanbase, the song was made with everyone in mind. "Women can enjoy it because it's fun," he says. "And it's easier for a guy because it's something they can just talk and say."
Follow @ABCNewsRadio
Copyright 2014 ABC News Radio