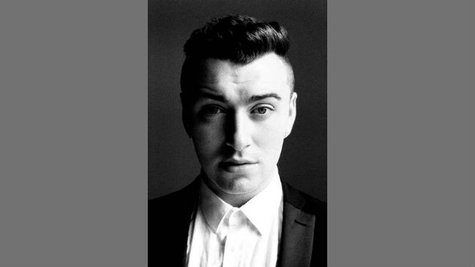 Sam Smith , the hottest British import since Ed Sheeran , will celebrate the release of his debut album In the Lonely Hour next month by performing at New York City's famed Apollo Theater.
The Apollo, located in Harlem, is renowned for showcasing the legends of R&B music, and Sam, who was heavily influenced by the greats of that genre, is thrilled to get the opportunity to sing there. "My mom would play soul music in the car when taking us to school," explains Sam. "When I found out I was going to be playing the Apollo I was at a loss for words. Everyone I have ever looked up to in music has performed here. I truly can't wait to sing on this stage."
The performance will take place on June 17, the same day his album arrives in stores. The show sold out in five minutes, according to a tweet from Sam.
If you pre-order In the Lonely Hour at iTunes, you'll get four tracks free with purchase: "Money on My Mind," "Stay with Me," "Not in that Way" and "Leave Your Lover." You'll also get a video stream of that last song.
Meanwhile, Sam's got a huge celebrity fan in Katy Perry. She tweeted, "I wanna predict that my mate @samsmithworld is gonna be like a male Adele but I don't want it to go to his head."
Follow @ABCNewsRadio Copyright 2014 ABC News Radio