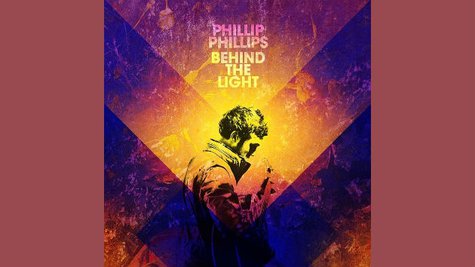 American Idol Season 11 champ Phillip Phillips saw his debut album go platinum, thanks to two smash singles: "Home" and "Gone Gone Gone." The Georgia native is now hoping to repeat that success with his brand-new disc Behind the Light, and hoping to show a different side of himself as well.
Speaking about the meaning of the title Behind the Light , Phillip tells ABC News Radio, "It's kinda like a more personal version of me...[that] nobody really sees. You know...I'm really a happy guy but, you know, everybody goes through things that makes them not so happy. And this album has some of that. It's a very personal album."
One reason the new disc is so personal is because unlike his first album, which was recorded in a hurry, Phillip wrote or co-wrote every song on it. He says the material shows that he's grown "a lot" as an artist.
"I got to spend a little more time on this album, 'cause the first one, we did in three weeks," he tells ABC News Radio. "This one we did in about seven weeks and the guitar parts and strings....I got to really listen to them and change what I wanted, and make it how it really represented me . And the whole album it just does that, lyrically and musically."
The musical aspect of the disc, which has already produced the hit "Raging Fire," is what Phillip's the most proud of, in fact.
"The music is really cool," he says proudly. "It's more technical and that's what I like -- cool guitar parts, drum beats and all that stuff -- you can jam out the songs. I love to jam and so I think it has that [space where] you can stretch those songs out."

Phillip will get a chance to jam all he wants when he kicks off a summer tour with the band O.A.R. on June 12 in St. Louis, Missouri. You'll get a preview tonight, when he performs on the two-hour American Idol finale on Fox.
Follow @ABCNewsRadio
Copyright 2014 ABC News Radio