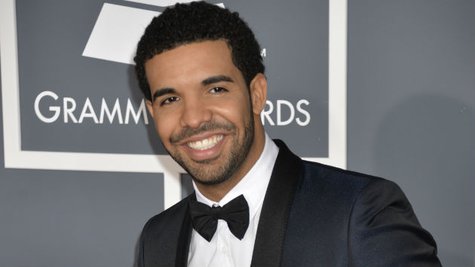 Initial nominees were announced a few weeks ago, but now the full list of nods for Canada's MuchMusic Video Awards -- the equivalent of the MTV VMAs -- has been announced . Drake has scored a whopping six niminations, including Video of the Year for the clip "Worst Behavior." He's tied with the Canadian band Hedley for the most nominations this year.
Artists receiving two nominations each include Avril Lavigne, Justin Bieber, Katy Perry, Miley Cyrus, Selena Gomez, Lorde , and Imagine Dragons . The latter two artists are also performing at the awards show, which takes place Sunday, June 15 at 9 p.m. ET.
Kendall and Kylie Jenner will co-host the MuchMusic Video Awards, even though Kendall this past Sunday proved herself completely unable to read a TelePrompter at the Billboard Music Awards. "I'm the worst reader," she announced, after introducing 5 Seconds of Summer as One Direction .
Speaking of 5 Seconds of Summer and One Direction, they've both received a single MMVA nomination each, as have Macklemore & Ryan Lewis, Beyonce, Iggy Azalea, Kanye West, Avicii and Aloe Blacc, Maroon 5, Pharrell Williams , Taylor Swift and Ed Sheeran , and Mumford & Sons .
This year marks the 25th anniversary of the MuchMusic Video Awards. So far, no U.S. broadcaster has been announced for the show.
Follow @ABCNewsRadio
Copyright 2014 ABC News Radio