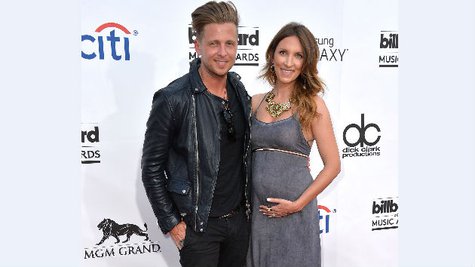 Looks like Ryan Tedder has more things to look forward to than a big summer tour kicking off next week: his wife is apparently pregnant with their second child.
Photos from the Billboard Awards red carpet this past Sunday night in Las Vegas show Ryan posing with his wife Genevieve , and she appears to be quite obviously expecting. In the photos, Ryan has his hand proudly placed on his wife's tummy, and in another one, she's standing sideways with her hands underneath what appears to be a growing baby bump.
Ryan and Genevieve welcomed their first child, Copeland Cruz , in August of 2010. OneRepublic's tour kicks off Wednesday, May 28 in the band's hometown of Denver, Colorado.
Follow @ABCNewsRadio Copyright 2014 ABC News Radio