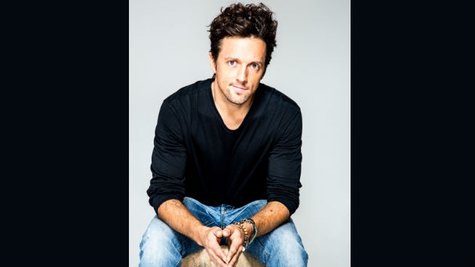 Jason Mraz has revealed the release date for his new album, Yes!
Expect Jason's fifth studio album to hit shelves on July 15. However, he will offer sneak peeks by releasing a new track every Monday until Yes! debuts. This week's offering is "Love Someone," which you can download now via digital retailers. You can also listen to the song on Jason's YouTube page .
Jason will perform "Love Someone" on the season finale of American Idol this Wednesday. He'll perform another new tune, "Hello, You Beautiful Thing," on The Ellen DeGeneres Show on Friday.
Jason will announce a Yes! tour next month.
Here's the previously announced track list for Yes! :
"Rise"
"Love Someone"
"Hello, You Beautiful Thing"
"Long Drive"
"Everywhere"
"Best Friend"
"Quiet"
"Out of My Hands"
"It's So Hard to Say Goodbye to Yesterday"
"3 Things"
"You Can Rely on Me"
"Back to the Earth"
"A World With You"
"Shine"
Follow @ABCNewsRadio Copyright 2014 ABC News Radio