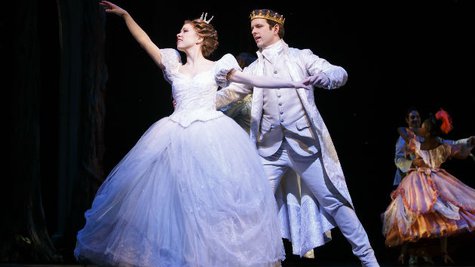 Carly Rae Jepsen 's hanging up her glass slippers.
The singer, who's had an extended run on Broadway playing the lead in the musical Cinderella , is exiting the production on June 8, a rep for the show confirms to ABC News Radio. "She's been a wonderful addition to our Cinderella company," adds the rep.
Carly Rae will be replaced by Paige Faure , a veteran of productions such as How to Succeed in Business without Really Trying and Bullets Over Broadway. She'll start June 13, and will also star in a national tour of the production beginning October 10.
As for Carly Rae, she told ABC News Radio earlier this year that she's been working on new music that she hopes will will surprise people.
"It's a little bit different," she said. "I think after having a song like 'Call Me Maybe' and kind of going into the pop world in such a happy way, there is a desire in me to just try something completely different and I've learned to just kind of follow those impulses."
Follow @ABCNewsRadio
Copyright 2014 ABC News Radio