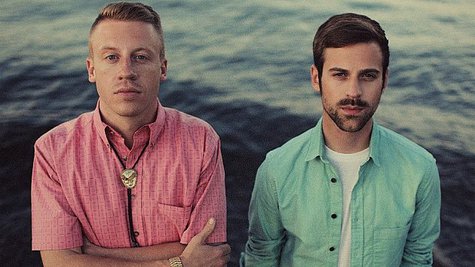 When Macklemore performed with Ryan Lewis at Seattle's Experience Music Project Museum on Friday night, he wore a fake nose, a wig, and a faux beard . Apparently it led to accusations on the Internet that he was perpetuating Jewish stereotypes, but he doesn't see it that way.
Early Monday, Macklemore tweeted , "A fake witches nose, wig, and beard = random costume. Not my idea of a stereotype of anybody."
Macklemore & Ryan Lewis were surprise performers Friday night at the museum, which has a new exhibit dedicated to music videos. The exhibit includes a special section devoted to the duo, who hail from Seattle.
Follow @ABCNewsRadio Copyright 2014 ABC News Radio