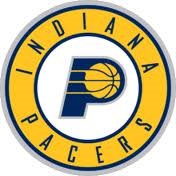 6 Pacers scored in double figures as Indiana led wire-to-wire as the Indiana takes Game 1 of the Eastern Conference Finals 107-96 on Sunday.
The Bkue and Gold shot 52 as a team and scored 107 points, the most they'd scored in regulation since they put up 118 back in Feb.
Paul George finished with a team-high 24 points, four rebounds, and seven assists. Roy Hibbert finished with 19 points and nine rebounds. David West scored 19 points and seven rebounds. Lance Stephenson contributed 17 points, four boards, and eight assists.
George Hill scored 11 of his 15 points in the first quarter, while C.J. Watson chipped in 10 points and four rebounds off the bench.