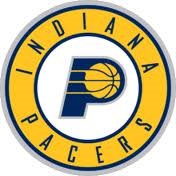 The Indiana Pacers defeated the Washington Wizards 93-80 in Game 6 of the Eastern Conference Semifinals, closing out the series and moving on to face the Miami Heat in the Conference Finals for the second consecutive season.
After the Wizards fought back to take a one point lead in the fourth quarter, the Pacers went on a 20-6 run to close out Washington and the series.
David West led the Pacers with 29 points, Lance Stephenson had his best game of the series with 17 points and Roy Hibbert and George Hill scored 11 points each in the win.
Game 1 of the Eastern Conference Finals will be Sunday at 3:30 p.m. at Bankers Life Fieldhouse.