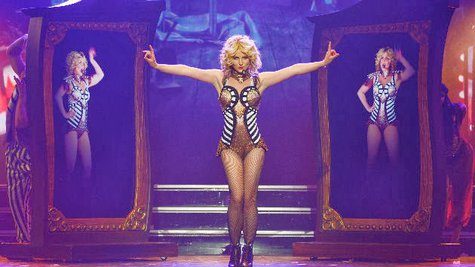 Britney Spears recently added about 30 additional dates to her Las Vegas show, Britney: Piece of Me . But reports that she cashed a check for more than 10 million bucks for those new dates aren't true, according to an executive for Caesars Entertainment.
Jason Gastwirth , Caesars Entertainment senior VP of marketing and entertainment, tells the Las Vegas Sun that the story that Britney received $12 million to expand her residency are "inaccurate." However, he wouldn't confirm exactly how much the singer did get paid to perform beyond her original contract for 96 shows at Planet Hollywood.
Gastwirth also tells the paper that Britney is "comfortable in the theater, and that gives us confidence to add more dates to her existing schedule." In fact, he says there's room in that schedule within her agreed-upon two-year time frame to add even more dates if needed.
Despite some critical sniping, the show's success can't be denied: the Las Vegas Sun reports that it has sold out every night since it opened on December 27, 2013.
"The bottom line is we've built a great show and a great business with Britney in this theater," Gastwirth tells the paper. "This is the only place you can see her perform in North America, and it has become the show to see in Las Vegas. We are beyond satisfied."
Follow @ABCNewsRadio
Copyright 2014 ABC News Radio