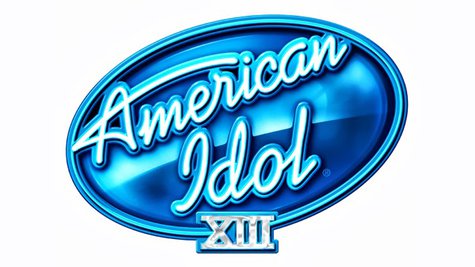 The American Idol semifinals began on Wednesday night, with the remaining three contestants performing three times.
In the first round, Caleb Johnson , Alex Preston and Jena Irene sang songs selected by their mentor, Randy Jackson . Round two featured picks from the judges: Jennifer Lopez, Harry Connick, Jr. and Keith Urban . Finally, the contestants reprised a past performance, as voted on by their hometown.
At the start of the two-hour broadcast, it was revealed that Caleb is battling a vocal cord hemorrhage. However, it didn't hurt his performances too much over the course of the night.
During the show, footage of Caleb, Alex and Jena's recent visits to their respective hometowns was aired. Caleb hails from Asheville, North Carolina; Alex is from Mont Vernon, New Hampshire; and Jena is a resident of Farmington Hills, Michigan.
American Idol celebrated its 500th episode on Wednesday night by airing special wishes from past contestants like Carrie Underwood , Jordin Sparks , Phillip Phillips and Fantasia . At the end of the show, a special cake was brought out, and confetti fell from the ceiling.
The DJ duo The Chainsmokers stopped by to perform their hit, "#SELFIE."
Here's a rundown of the contestants' performances:
Caleb delivered the first performance of the show. It was a Randy selection, "Never Tear Us Apart," by INXS . Keith said he could detect Caleb's vocal issues in certain spots, but the rocker handled it like a pro. Jennifer said that a limited Caleb is still better than other people on their best night.
Alex was assigned Bastille 's "Pompeii" by Randy. Harry said it was a hip choice for Alex, but he said it felt a bit "piecemeal" to him. Keith enjoyed the part when Alex started playing a drum while singing.
Randy gave Jena the David Guetta hit "Titanium." Harry said the song was up her alley. Keith said Jena is inspiring because she mixes fun with conviction. J-Lo said it felt stiff in the beginning.
The "judges' picks" round began with Caleb covering the Imagine Dragons tune "Demons." Keith said that for the first time he noticed a " Steve Perry " vibe in Caleb's voice, referencing the Journey frontman. Jennifer said she could feel the emotion in the song during the middle section.
The judges selected Rihanna 's "Stay" for Alex. Jennifer said he made it his own. Keith agreed, saying a falsetto bit in the middle stood out to him.
Jena was handed Demi Lovato 's "Heart Attack" by the panel. Harry advised her to make her first notes as strong as her final notes. Keith said her energy knows no bounds.
In the "hometown" round, Caleb reprised his performance of Led Zeppelin 's "Dazed and Confused." Keith said it sounded as if Caleb had been miraculously healed. J-Lo called it a true American Idol moment.
Alex's hometown voted for him to play One Direction 's "Story Of My Life" again. Jennifer and Harry both said the performance was strong. Keith felt it was a bit of a comedown from his excellent rendition of "Stay" earlier in the night.
Jena closed out the show by revisiting Radiohead 's "Creep" on the piano. Harry said it was better than the last time she sang it. Keith said the lyric "I don't belong here" doesn't apply to Jena and her place in the competition.
One of these contestants will be eliminated on Thursday night's results show, airing on Fox at 9 p.m. Eastern time. The finals are next week, with special musical performances already announced. C.J. Harris and Dexter Roberts will team up with Darius Rucker ; Jessica Meuse will collaborate with Sugarland 's Jennifer Nettles ; Malaya Watson will duet with John Legend ; Sam Woolf will perform with Phillip Phillips; and Demi Lovato will sing with female contestants including Jena.
Follow @ABCNewsRadio
Copyright 2014 ABC News Radio