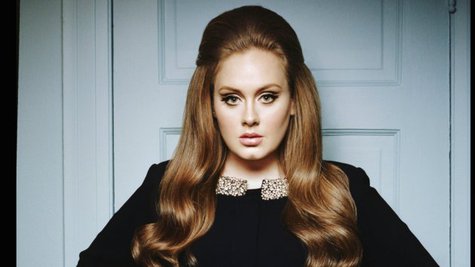 This likely won't come as a shock to anybody, but Adele is the richest young musician in the U.K.
That's according to the Sunday Times' annual Rich List, which has classified the wealthiest folks in the U.K. into several categories, one of which is The 60 Young Rich . Adele isn't #1 on the list, or even in the top 10, because people lik e Robert Pattinson and Daniel Radcliffe are ahead of her. However, she is the highest-ranked musician on the list, coming in at #14, with a fortune of 45 million pounds. That's over 75 million bucks.
Next on the list is, surprisingly, Scottish deejay and producer Calvin Harris, the man who brought you the hits "Sweet Nothings," featuring Florence Welch , "I Need Your Love," featuring Ellie Goulding, "We Found Love," by Rihanna , and his own "Feel So Close." He's worth 30 million pounds, which is just over 50 million bucks.
The next musicians on the 60 Young Rich list are the five members of One Direction, at #26. They each boast fortunes of 14 million pounds -- about 23 million dollars. "Bleeding Love" singer Leona Lewis is #32, with 13 million pounds. Marcus Mumford of Mumford & Sons is tied with Leona at #32.
Other stars who appear further down the list include Florence Welch, Olly Murs, Emeli Sande, Ellie Goulding , and Ed Sheeran, who's worth seven million pounds.
As for the richest musician in the U.K. overall, that'd be ex- Beatle Sir Paul McCartney , who with his wife, heiress Nancy Shevell , is worth an astonishing 710 million pounds -- that's 1.19 billion dollars.
Follow @ABCNewsRadio Copyright 2014 ABC News Radio