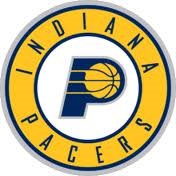 Washington outrebounded the Pacers 63-23 and 18-4 on the offensive glass. The Wizards outscored the Indiana 31-14 in the third quarter to pull away for a 102-79 victory in Game 5 of the Eastern Conference Semi-finals.
David West led Indiana with 17 points and six rebounds. Paul George was the only other Pacers player to reach double figures, finishing with 15.
Game 6 will take place at 8:00 p.m. on Thursday in Washington.