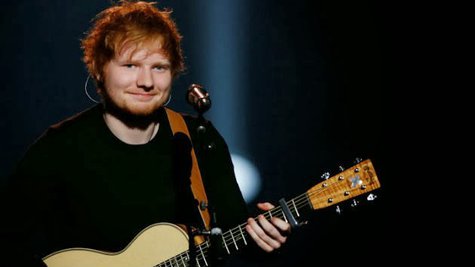 No matter how much fans may want to see them together, Ed Sheeran and Taylor Swift are not dating each other. But that doesn't mean Ed can't weigh in on who he'd like to see her date.
Speaking to Us Weekly magazine, Ed says he thinks it'd be great if Taylor started dating Orlando Bloom . The Lord of the Rings actor is single, having split with his wife, Miranda Kerr , late last year. Bloom was recently spotted hanging out with Taylor's friend Selena Gomez , but it's not known if Bloom is friendly with Taylor as well.
As for his own girlfriend, Ed won't reveal her name, but he tells Us Weekly that Taylor approves. "We went for dinner in London," he explained. "She likes her."
Ed says his girlfriend, who is Greek, is "nice" and "really cool." However, he won't sing to her because, he says, "that's really creepy and weird."
In other Ed news, he's lined up some major TV appearances. He'll perform on The Ellen DeGeneres Show this Friday, and on the season finale of The Voice on May 20. June 10 will see him appear on The Tonight Show Starring Jimmy Fallon. That's the same night that MTV will air an hour-long documentary about the singer, called 9 Days and Nights of Ed Sheeran . It airs at 11 p.m. ET/PT.
All this activity comes in support of Ed's new album X (Multiply), due June 23.
Follow @ABCNewsRadio
Copyright 2014 ABC News Radio