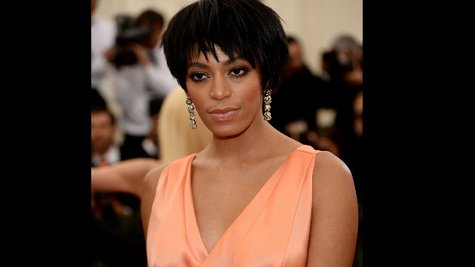 Everyone is still trying to figure out what started the elevator fight between Jay Z and Solange following a Met Gala after-party inside New York City 's Standard Hotel.
Shortly after TMZ posted surveillance video of the singer attacking her brother-in-law, a photo of a tweet by Solange began to circle the web, in which Solange claimed that she retaliated after Jay hit her sister, Beyonce .
However, Solange's rep tells TMZ the tweet is a fake. "I can confirm that Solange did not tweet that; that is not a real tweet," the rep confirms.
Meanwhile, a source tells Us Weekly that Solange's behavior was not an isolated incident. "T his is not the first time this has happened, that's why Bey and Jay were so calm. They are used to this from Solange. It has definitely happened before," the source says.
Follow @ABCNewsRadio
Copyright 2014 ABC News Radio