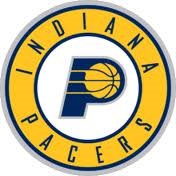 The Indiana Pacers will look to close out the Washington Wizards in Game 5 of the Eastern Conference Semifinals at Bankers Life Fieldhouse this evening. After dropping Game 1, Indiana has won three straight including the last games in D.C.
The Pacers are hoping to get more production from their bench as they were outscored 32-2 in Game 4 forcing the starters to log heavy minutes. They also hoping for the same out of Paul George as he is coming off a playoff career high of 39 points going 7-10 from 3-point range while pulling down 12 rebounds.
Tip-off is scheduled for 7pm.